Paul A Scotti, B.Sc. Podiatry, M.Sc (C), C.Ped, D.Ch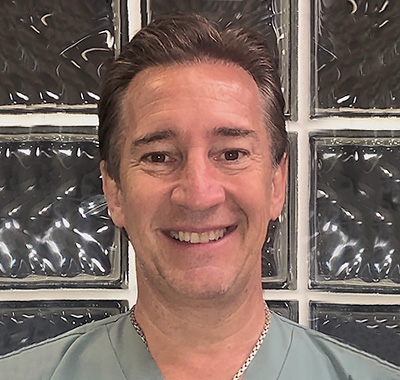 Paul A. Scotti
Paul Scotti is Canada's only registered Chiropodist who is also a certified Pedorthist. His experience and education began in 1986 at the Sutherland-Chan School of Massage Therapy in Toronto where he studied massage therapy and continued his studies at the Kikkawa College of Massage Therapy and Shiatsu. Paul then went to the Sarasota School of Massage Therapy in Florida, and upon completion, he received his certification through the National Certification Board of Massage Therapy and Bodyworks.
Paul furthered his education into the field of biomechanics and orthotics while simultaneously working for a variety of orthotic labs. He became a member of the Pedorthic Association of Canada and earned his accreditation as a Certified Pedorthist from the Canadian Pedorthic Certification Board. Paul went on to receive his Bachelor of Science degree in Podiatric Medicine from Queen Margaret University in Scotland. He also studied at The Michener Institute of Applied Health Sciences in Toronto, and in 2005, he completed the Chiropody program and is now a Registered Chiropodist with the College of Chiropodists of Ontario. Paul's pursuit for education continues as he is currently in the process of obtaining his Master's Degree in Advancing Practice in Podiatry.
Paul is the founder of West Toronto Foot & Ankle Clinic. He speaks English and has a working knowledge in Croatian. Being both a Chiropodist and a Pedorthist, he brings a unique and unparalleled experience to the practice. Custom orthotics are manufactured onsite by Paul and he is also a Certified Fitter for Medical Compression Legwear as well as trained in custom knee brace casting and fitting.
He is a Certified Fitter for Medical Compression Legwear, and trained in custom knee brace casting and fitting.